How is RO-DBT different from DBT?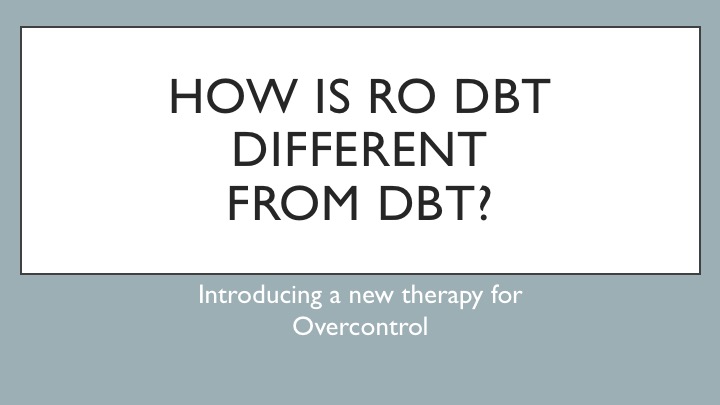 Developed by Marsha Linehan, PhD, Dialectical Behavior Therapy (DBT) is a cognitive behavioral treatment that was originally developed to treat chronically suicidal individuals diagnosed with borderline personality disorder (BPD). Radically Open-Dialectical Behavior Therapy (RO-DBT) builds upon this work. This new therapy is a breakthrough, transdiagnostic approach (developed by Dr. Thomas Lynch) that helps clients with extremely difficult-to-treat overcontrol (OC) disorders such as anorexia nervosa, chronic depression, and obsessive-compulsive disorder (OCD).
If you are already familiar with DBT, check out the main differences between Radically Open DBT and traditional DBT on the New Harbinger Blog page.