The Radically Open Institute provides oversight of all therapist, supervisor and trainer pathways as well as various research and developmental initiatives and committees
The Radically Open (RO) Institute is the clinical/research/educational (not for profit) branch of our organization and is structurally and functionally separate from our training/dissemination side (for profit).
The RO institute oversees new initiatives, steering committees, and advisory boards, including but not limited to:
Education
Research
RO Research Steering Committee
Practice-Based Research Initiative
Clinical Work
RO Adolescent Steering Committee
RO Forensic Initiative
RO for Couples
RO for Families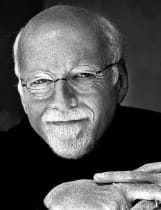 Director: Dr Thomas Lynch
Dr Thomas Lynch is the director of the RO Institute. He is the developer of the blended learning program as well as other training materials. He is the author of the RO DBT treatment manual titled "Radically Open Dialectical Behavior Therapy for Disorders of Overcontrol" as a well as the RO DBT Skills Training Manual (2018; Context Press).