Overcontrolled is a term that I've come to discover describes me well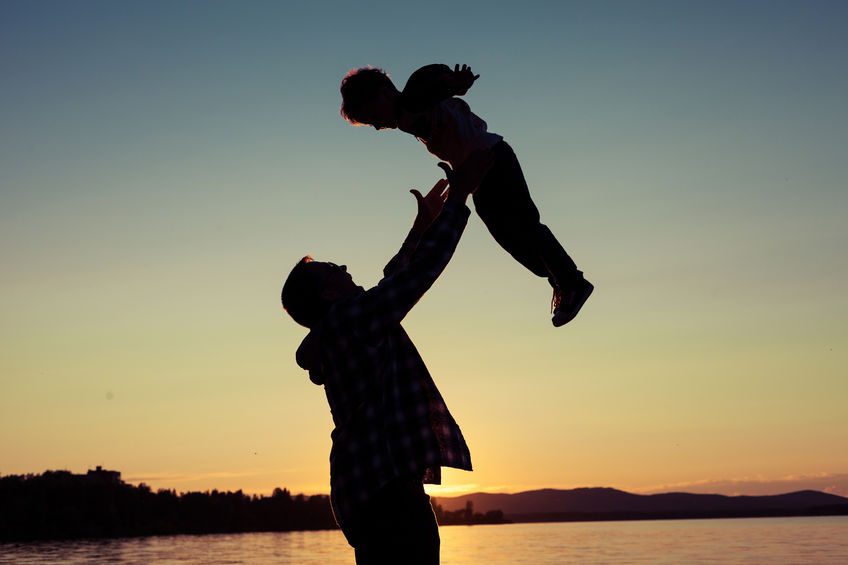 I was born with a temperament that generally makes me leery of risk taking, I tend to inhibit emotions and impulses and it takes a lot to get me excited about something. Different aspects of my childhood and familial experiences reinforced these tendencies. The result is that I have develop an overcontrolled coping style (something I was introduced to as part of a new therapy called radically open dialectical behavior therapy).
As part of my efforts to grow as a person and as a social worker, I've had the good fortune to learn several new skills and strategies that are specifically created for people who are overcontrolled. These skills have made my life better in many different aspects. For instance, I am now better at opening up with those who are close to me about what I'm experiencing emotionally, I can chit chat more easily with colleagues and I have even been dancing at weddings and events without being frozen by dread.
All of these discoveries and changes in my life started when I was exposed to a groundbreaking evidence-based practice called Radically Open-Dialectical Behavior Therapy or RO-DBT. I have received intensive and extensive training in the delivery of this practice which requires that we also have our own practice of Radical Openness in order to best deliver the treatment – and boy am I glad for that!  Below, I will describe some of the key concepts and implications of RO-DBT. Part of my professional mission is to pass on some of what I've learned in gratitude for how I've benefitted personally.
There is a thing as too much self-control.
I used to think that the more self-control one exerted, the better off one's life would be, as illustrated here.
But RO-DBT is underpinned by a new theory where self-control exists on a bell curve. On one end of the emotional curve is under-control and the other end is over-control as illustrated below.
Being on either end of this bell curve is usually associated with a lot of problems. Based on a consensus of scientists around the world, RO DBT shows that psychological health is associated with emotional flexibility, or the ability to switch, depending on the context, between letting loose and inhibiting emotion.
Hence, our task as clinicians (aka Tribal Ambassadors in RO DBT 😉 ) is to help clients get into the middle of the bell curve so they can learn when to let down their hair and not take life so seriously all the time. This is particularly true for people who have disorders of over-control (OC) such as chronic depression, anorexia nervosa, and obsessive compulsive personality disorder to name a few. This is who RO DBT was developed to treat.
One of the main reasons why overcontrolled coping can be a problem is that it tends to result in people doing things that result in them feeling disconnected from others and lonely.
Through a combination of weekly skills classes and individual therapy we work together with clients to help identify social signals that keep them from connecting with others in their lives. A social signal is any behavior a person exhibits in the presence of another person; regardless of its intention (sometimes a yawn is just a yawn) or conscious awareness (for example, an involuntary sigh). We are constantly socially signaling when around others (for example, via body movements, and voice tone), even when we are deliberately trying not to (silence can be just as powerful as nonstop talking). Another novel part of this treatment is the focus on helping our overcontrolled clients learn how to relax and chill out because they already know how to tolerate stress and get things done efficiently.
In my life, my overcontrolled traits have had both upsides and downsides. For example, my ability to plan and prepare in advance prior to conducting a training for a group of social workers has served me well in my career. However, when I come home from work, I've had to learn that is okay (one might say vital) to sit on the floor and play blocks with my son instead of planning meals for the week and tidying up.
There is new evidence to suggest that those of us who have entered into careers in the helping field tend to lean towards styles of over-controlled coping. It takes a lot of dedication, determination and perseverance to obtain advanced degrees. However, at the end of the day if we can't chill out and have fun with our friends or family, this can lead to burn out and disconnection from our tribe.
I believe and have witnessed firsthand that this treatment works and it works for individuals who have traditionally not responded to treatment. I also am a testimony to how adding a little Radical Openness to our own lives has lasting and important implications, and therefore I am now passing on some of what I've learned in the hope it will benefit others as well.
---
 About the Author: Jimmy Portner, LISW-S, LICDC-CS, BCD
Jimmy is the Intensive Treatment Division Director at the Columbus Ohio Veterans Administration. He specializes in the training, implementation and clinical supervision of the following Evidence Based Practices (EBP); Integrated Dual Diagnosis Treatment (IDDT), Assertive Community Treatment (ACT), Motivational Interviewing (MI), Motivational Enhancement Therapy (MET), and Dialectical Behavior Therapy (DBT).
Jimmy is a certified introductory trainer for the emerging EBP, Radically Open-DBT. He has been practicing RO-DBT since 2014.
Jimmy serves as an adjunct professor for the OSU College of Social Work where he received both his Bachelors and Master's degrees in Social Work.