Yes, we have no bananas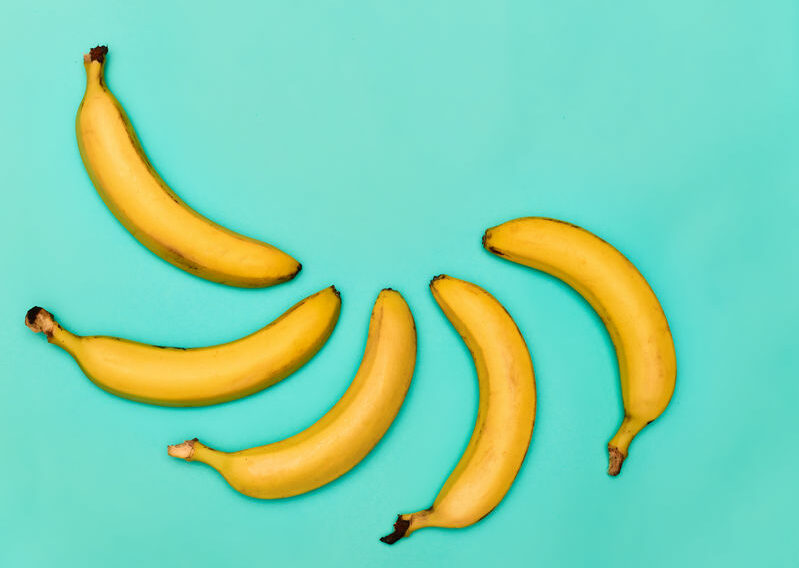 As regular readers might know, I am traveling more these days with delivering intensive trainings in RO DBT. It has been an absolute privilege and delight to train alongside Tom, Erica, Kristen and Sophie. My mother in law commented prior to the last trip: "You sure have met some good friends on this journey, eh?" And it is true. I consider these folks to be friends, but also like family. But with any family comes family quirks. Especially if you are OC 😉
My last training experience allowed me to stay with Kristen and her family. Kristen is aware that at home I am doing FBT. In eating disorder worlds, this stands for Family Based Therapy, which is the evidenced based treatment for youth experiencing Anorexia Nervosa (shout out to Maudsley for helping me help my youth clients!). In my world, it stands for Fruit Based Therapy as I am the only vegetarian I have met who detests fruit and eats few vegetables. She and my partner have co-conspired to make sure I get my recommended fruit intake per day whether I am at home or abroad. As we teach in the intensives, the research suggests your friends know you better than yourself. Did I mention I hate that research?
Anyway, eating fruit (which Kristen is skilled at) requires buying fruit (which I am not skilled at). As we were driving home from the training one day, we decided I would pop into the grocery store to buy our supplies. We decided I would buy bananas, and that's when it went, well, bananas! On the way to the grocery store, our conversation went like this:
Nicole: Should I get some bananas?
Kristen: Good idea, do you know how to buy them?
Nicole: Sure, in a bunch.
Kristen: Well, not in a bunch, actually, because they are all ripe at the same time.
Nicole: Hmm, ok, so how do I buy them?
Kristen: Well first buy a yellow one, but no brown spots. We can use that tomorrow.
Nicole: Do I need to make a list?
Kristen: And then, make sure the second and third have some gradation of green on the top, that way they are good for the next couple of days.
Nicole: Are you allowed to separate the bunch?!
Kristen: Of course, how do you think people buy bananas?
At this point, I am making a list since it is all anarchy that you can separate bunches willy-nilly. "Yellow, no brown, day two slightly green, day three greener but not green." Holy shit, what happens on day four? Do we have to buy bananas again? Cause I have to eat them, which is a bit of a chore, yellow or green.
As it turns out, it took me a long time in the grocery store. People who lean to OC (of which Kristen and I do) like a couple of things besides bananas – rules and performance. So I had the "banana rules" and my performance anxiety about picking the right ones likely made me look like a suspicious shoplifter. I did feel slightly triumphant coming back with 5 perfect bananas until…
Unpacking groceries at home, I pulled out those bananas like I grew and harvested them myself. I was THAT kind of vegetarian who nourished people with whole foods and selected her harvest carefully (unlike the white bread and Budweiser I bought alongside). And then, my good friend and RO family member says to me:
What? You didn't put them in the special banana bag?
And all hell broke loose. Just kidding, we are OC. Honestly, who would know there are so many rules to buying fruit? But we agreed it was a good story for two OCs trying to navigate our perceptual biases, rule governed behaviour and the terrain of friendship and family, quirks and all.
Post script: After fervent discussion on the senior team regarding splitting bananas (not banana splits to be clear), it has become apparent that some of our tribe were worried that bananas left off the bunch might be doomed to a life of lonely grocery store existence. But never fear, the OC members have made special efforts to group these lonely bananas together with the wish they get adopted as a bunch!
---