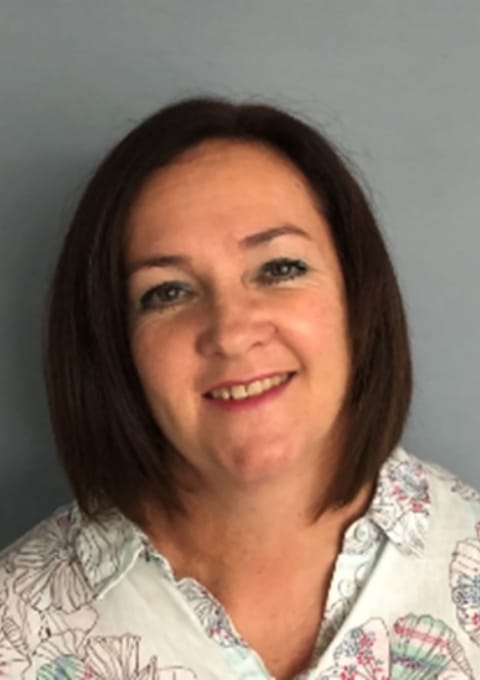 Michelle Gormley
RMN
Supervisor in Bournemouth, Dorset, UK
Discipline Mental Health Nurse
Professional Position Psychological Therapist & RO DBT Team Lead
Expertise personality disorders, trauma, depression and anxiety
---
Michelle is a Psychological Therapist and the RO-DBT Team Lead at the Intensive Psychological Therapy Service where she works with and is supervised by Dr Sophie Rushbrook. This is a tertiary service for adults with severe and complex difficulties in the community who are, or have been, suicidal and/or self harming.
She was one of the clinicians at the Dorset site for the multi-centre REFRAMED trial that tested the efficacy and mechanisms of RO DBT for treatment refractory depression with comorbid overcontrolled personality disorders. She received training in RO DBT and supervision from the treatment developer of RO DBT (Professor Lynch) and is a member of the RO-DBT Senior Clinicians Team.
Michelle is an accredited practitioner with BTech in Dialectical Behavioural Therapy (DBT) and trained in DBT with Prolonged Exposure and Cognitive Analytical Therapy (CAT). She is also a practitioner in Eye Movement Desensitisation and Reprocessing (EMDR).
Michelle worked as a Clinical Specialist, for over 20 years, within the NHS Community Addiction Services providing therapy, supervision, service development and training before moving to work in the Intensive Psychological Therapy Service in 2012.
Michelle has presented at local and national level on topics related to Pregnancy and Substance Misuse, DBT and RO DBT.
Michelle loves spending her free time walking with her dog along the coast or in the forest, hanging out with family and friends and laughing out loud to Goggle Box.
Email – michelle.gormley@ntlworld.com