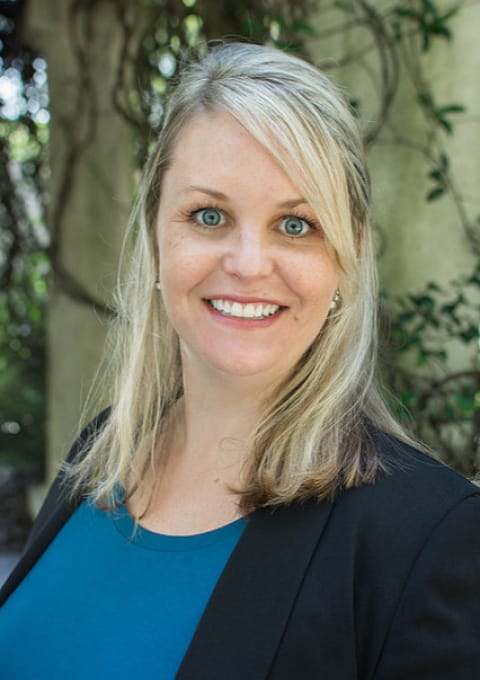 Heidi Ison
MSW, LCSW, BCD
Trainer in Tampa, Florida
Discipline Clinical Social Work
Professional Position Private Practice Clinician
Expertise Chronic Depression and Anxiety, Eating Disorders, Personality Disorders, Trauma, Family Systems
---
Heidi Ison, MSW, LCSW, BCD is a Senior Clinician and Trainer in Radically Open DBT (RO DBT). She was first intensively trained in RO DBT in 2017 by treatment developer Dr. Thomas Lynch and provides RO DBT full-time to adolescents, adults and families in an outpatient practice setting in Tampa, Florida. Heidi continues to enrich her knowledge, professional and personal practice of Radical Openness through ongoing participation in RO DBT intensive trainings, senior clinician retreats, supervision, consultation teams and daily self-enquiry practice.
Prior to practicing RO DBT, Heidi served over a decade in clinical and administrative positions in community mental health, non-profit organizations and higher education. She most recently held the position of Clinical Director at the University of South Florida Counseling Center. While at USF, she served as the co-chair for the Eating Disorder Interdisciplinary Treatment Team, implemented best-practice strategies for the SAMHSA Garrett Lee Smith Suicide Prevention Grant, and presented at multiple national conferences on the topics of suicide and mental health prevention strategies. She was recently honored with the national distinction of becoming a Board Certified Diplomat of Clinical Social Work through the American Board of Examiners in Clinical Social Work.
Heidi specializes in enriching the lives of individuals with temperaments of overcontrol including those with chronic depression, chronic anxiety, eating disorders and personality disorders (Obsessive Compulsive PD, Dependent PD, Avoidant PD). She takes a special interest in exploring the reinforcers of maladaptive OC coping through an ecological systems framework. In addition to RO DBT, Heidi has received advance training in cognitive behavioral therapy, interpersonal process therapy, prolonged exposure interventions for trauma, and suicidology.
Currently Heidi contributes to the RO DBT professional community through blog writing, expert consultation, one-day trainings, conference presentations, co-developing a RO DBT Family Skills manual, and is on an international leadership committee, along with Maudsley Hospital and other RO practitioners, exploring RO DBT treatment adaptations for adolescents.
Contact: Please contact Heidi directly for enquiries about consultation and one-day trainings via hison@radicallyopentampa.com or 813-602-2312